Digital Greats: Who to look out for in 2013: Olly... →
digitalgreats: For many UK pop stars, breaking out in the US can be their hardest market. This is even more true for the young pop names, who struggle to make the transition to the US stage because of the oversaturation of the American market as it is. I'd go ahead and venture to say that this is even… From my other blog! 
Digital Greats: The Intersection of Sports and... →
digitalgreats: On August 13th, Pepsi announced that they would be starting a new project known as the Pepsi Anthems series. For this series, Pepsi invited fans of the biggest sports teams in the NFL to compose and perform team-specific anthems for the teams they love. However, the fans that composed the…
6 tags
100 New Songs You Should Hear: #20, Jessie J ft....
Jessie J has had a mammoth first year front-and-center in the pop spotlight. Her debut album "Who You Are" has sparked some pretty massive songs including "Do it Like A Dude", "Price Tag" and the album's title track - enough so that the powers-that-be decided to re-release her album in a deluxe form. One of the tracks on the "Who You Are"...
7 tags
100 New Songs You Should Hear: #19, Dia Frampton,...
When "The Voice" aired last spring, I had pegged twenty-four year-old Dia Frampton to win the whole competition. With her mesmerizing arrangements of hits by R.E.M, Kanye West, and more, Frampton had perpetually won over the public, including earning top-of-the-chart downloads of some of her strongest number. Now, just six months later, she has released a studio album, Red, just in...
4 tags
100 New Songs You Should Hear: #18, The Overtones,...
The Overtones are definitely not limited to British success. The UK fivesome originally started their musical careers as singing painters, often crooning old-school hits during their lunch breaks. However, after being discovered by a talent scout literally off the street, the group got signed to a multi-record deal with Warner Bros, and proceeded to do what they did best - create some absolutely...
4 tags
100 New Songs You Should Hear: #17, One Direction,...
Later this week, should you follow my AllMusic career at all, you will see that I have covered the One Direction album in full detail, but for now, allow me to entertain you all with a song from this undeniably fun pop album. One Direction placed in third last year on the UK series of the X-Factor. Though they were unable to beat winner Matt Cardle in terms of votes, in terms of commercial...
6 tags
100 New Songs You Should Hear: #16, Haley Reinhart...
A Christmas treat to get us in the mood!  Haley Reinhart and Casey Abrams were two of the season ten finalists on the hit FOX TV show American Idol - He placed sixth, she was the second runner-up. Shortly after the show's end, Reinhart was picked up by Interscope, the company that signed Idol-10 winner, Scotty McCreery.  Though no original material has surfaced from Reinhart's...
8 tags
100 New Songs You Should Hear: #15, The Anser,...
You may recall The Anser as being one of Paula Abdul's top eight group acts on the first season of U.S X-Factor earlier this fall. While the threesome from Utah failed to make it to the live shows, they were unanimously praised up until their point of elimination - which, ultimately, suggests that the band did have something special going for them. While often bands eliminated from these...
9 tags
How Simon Cowell Set Up Melanie Amaro for the...
            Contrary to what Simon Cowell may have said at her audition, Melanie Amaro was probably not what the producers had in mind when they brought the X-Factor over to the United States. The television program, from the get-go, was suffering a major identity crisis: Namely, it could not be seen as another copy of American Idol, or even worse, the newly popular The Voice: the latter of which...
5 tags
100 New Songs You Should Hear: #14, Vanessa...
          Vanessa Amorosi, as an artist, may still be a stranger to the US market. However, her presence in Australia has been utterly massive for over a decade. She's had a string of mega-albums under her belt, much thanks to her two marked artistic positions: When she was a teen, she was a pop starlet adored by millions. After some time off, she came back feeling like with a electrified...
5 tags
What Rhythmix Did Right in Week One of UK X-Factor
         Rhythmix: Jade, Leigh-Anne, Perrie and Jesy I have a guilty confession - on almost every season of the UK X-Factor, I shamelessly fall in love with a girl group that always bows out too early. This may simply be because of my affinity to the Spice Girls - and Girls Aloud, and the Sugababes, and the Saturdays - however my heart always breaks as, traditionally on the X-Factor, girl groups...
8 tags
100 New Songs You Should Hear: #13, Melanie C,...
I assume that when I place the name Melanie C in the title of this new song many of my American and Canadian followers might wonder where the former Spice Girl has been for the past decade. Sporty has actually had a massive career in Europe as a solo artist, with number one songs in a variety of countries. "One By One" is a track off of her fifth studio album as a solo artist,...
8 tags
100 New Songs You Should Hear: #12, Jack and...
Jack and White is a new musical duo composed of Jack Matranga and Brooke White, the fifth-place finalist on American Idol season seven. White was working on music for her sophomore album with Matranga, and discovered that their collaborations were the best music she was producing these days. The creation of the duo didn't so much spark a shift in White's musical aesthetic:...
4 tags
100 New Songs You Should Hear: #11, Patina Miller,...
This one is for showtunes fans. I know I got some of you out there. Patina Miller can be seen on stage eight times a week when she performs in the starring role of Deloris Van Cartier in Sister Act: The Musical on Broadway. Before she played, and opened, the role on Broadway, she opened the role in London as well, earning her theatre nominations – including a TONY nomination – for the role all...
4 tags
Rest in Peace, Amy Winehouse
It's taken me a couple of days to swallow my sadness regarding the death of Amy Winehouse, who passed on July 23rd 2011 of an apparent drug overdose. I got the news sitting and eating lunch while scanning iTunes for some new music. There was no reason to keep searching - I put Winehouse on instead and am still exclusively listening to her. I remember when I discovered Amy Winehouse for...
5 tags
Catching up with Platinum Hit's Jackie Tohn -... →
5 tags
100 New Songs You Should Hear: #10, Pia Toscano,...
Pia Toscano is currently on tour with nine of her other finalists, and if you were to "play by the rules" of Idol, she should be of 9th most importance seeing as she was eliminated in 9th place on the most recent series of American Idol. Toscano's elimination was a shocker though, as many people thought she might win the whole competition. Because of that, the hands-that-manage...
Download a Youtube/Soundcloud tune. →
5 tags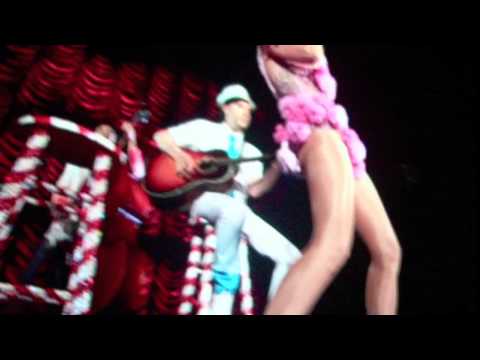 5 tags
100 New Songs You Should Hear: #9, Josh...
http://www.youtube.com/watch?v=RZc6xPiJdDY Josh Strickland first gained mass appeal when he swung around a stage in a teeny loincloth for a whole bunch of months. I'm referring to his leading stint in the New York production of Disney's Tarzan on Broadway of course. However Strickland's time on the show ended and he sought out a new musical path. "Report to the...
5 tags
100 New Songs You Should Hear: #8, Florrie, "I...
Florrie is sure one interesting kitty. Born Florence Arnold, the 22-year old created the stage name Florrie, most likely to distinguish herself from a certain other Brit "Machine" blowing up the charts. Either way, Florrie got her start in the music industry serving as the drummer for the pop collective Xenomania. The Xenomania team was responsible for much of the Girls Aloud and...
5 tags
100 New Songs You Should Hear: #7, Tyler Robinson,...
Tyler Robinson was a semi-finalist on the first (and currently only) season of "The Voice", and though he didn't make it to the top 16, he wasted no time capitalizing on his moments of fame. "Get Some" is his first full-length studio single to make it to the digital market, and it's released only a few weeks after his elimination. "Get Some" is a...
6 tags
5 tags
100 New Songs You Should Hear: #6, Jackie Tohn,...
Jackie Tohn is a helluva hot kitten. She's a former American Idol finalist and is currently one of the top seven contestants on BRAVO's Platinum Hit. However, her singer/songwriter credits exceed far beyond some TV spots. She's a YouTube star - both as a solo artist and as a member of Powerfox and Ponymane with Jes Hudak (check #3 on my 100 song list). In both 2009 and 2010 she...
How Much Does It Take to Make a Hit Song? →
7 tags
100 New Songs You Should Hear: #5, Josh Kelley,...
One of the things I tried to do when I started out making this list was showcase songs from a variety of different genres - to allow different readers to enjoy a taste of all of music's offerings - not necessarily pop songs. The fifth song on my list of 100 new songs to enjoy comes for Josh Kelley - AKA Mr. Katherine Heigl. Kelley is also the brother of Charles Kelley, of Lady Antebellum...
5 tags
100 New Songs You Should Hear: #4, Jessie & The...
From one Jes to another. The 4th song on the list of 100 new songs you should listen to comes from Jessie and the Toy Boys, an electro-dance group composed of Jessie Malakouti and four male mannequins. The "group" is currently signed to Prospect Park Records, a subsidiary of Epic Records. Jessie's group is on the cusp of explosion - they have major label support, they're...
8 tags
100 New Songs You Should Hear: #3, Jes Hudak,...
Jes Hudak's currently on national television proving why she deserves to be a big time singer songwriter. She is currently one of the top 8 finalists on "Platinum Hit", a BRAVO reality television program where aspiring singers and songwriters compete for an opportunity to win a publishing deal and recording contract. Unlike some of the other finalists on that show however,...
5 tags
100 New Songs You Should Hear: #2, Alex Boyd,...
Alex Boyd certainly knows how to spread a song across genres. The twenty-six year old hunk's been signed to Jive Label Group, home of Britney Spears, Usher, Pink, and Jordin Sparks, and it appears as though he's willing to borrow from a myriad of styles to create a unique sound. "Light Up Tonight", the debut single from Boyd's album, Commit Me, out later this year,...
3 tags
100 New Songs You Should Hear: #1, Melody...
Not every pop song enters the charts in the top 10. Sometimes I come across stuff that I think is worth sharing - it may come from a variety of genres, styles, artists, etc. Even so, I've decided to start a list of 100 new songs (to be posted rather often) that you should hear. If you think of something, feel free to suggest it to me and I'll credit you in the post!  Melody Thornton...
8 tags
Why Dia Frampton Should (and Probably Will) Win...
There's something to say about a young girl who, as of this minute, is sitting above Lady Gaga, Nicki Minaj, Lil' Wayne and The Black Eyed Peas on the iTunes Top 100 chart. Following a rendition of "Losing My Religion", which you can, and should, listen to here, which brought her to #5 on the iTunes charts, Dia Frampton is poised to advance to the final round of the...
Watch
Whoopi - Season 1 Episode 1 Part 1.  The best worst show to ever air. 
8 tags
Clare Maguire - "Light After Dark" (AllMusic)
An artist like Clare Maguire was bound to find success in the U.K. music scene — she looks like Katy Perry's evil twin, she's got the voice of Annie Lennox and Cher's lovechild, and she performs with the gusto of Florence Welch: needless to say, it would take only the least savvy producer to deny this girl a chance to win over an entire country. Ultimately, it was Fraser...
2 tags
"I'd rather die of exhaustion then boredom."
– Jo Dee Messina
6 tags
5 Eliminated Finalists From "The Voice" I Need to...
I've said it before and I'll say it again - I was immensely frustrated with the duet rounds of "The Voice" this season. Maybe I'm the lone soul on this front, but time and time again I would shake my head at the most flabbergasting pairings and eliminations. Too many talented singers were axed in this round simply because they were paired in an all-too-strange duet...
Vancouver Riot Win.
kellyoxford: Best photo from last night's riot in Vancouver. Photo by Rich Lam/Getty Images
9 tags
What Tori & Taylor Thompson Did Right on The Voice...
Photo Credit: NBC    I'll admit, I often have been a bit miffed by some of the professional and promotional strategies that the judges/producers have used in shaping the top 16 quarterfinalists on The Voice. I was thoroughly disappointed by the duet component of the competition, where contestants were aptly dismissed from the competition because they were "weaker" than their...
What I Read - Week One
Hey everyone! Happy Wednesday! I'm sitting in my living room sipping on lemonade (the true drink of summer, let me tell ya), trying to put together pieces from different articles and books I've read in the past week. As you all know, I've been working on a heft project trying to understand a relationship between motivation, social media, and pricing of digital media - answering...
4 tags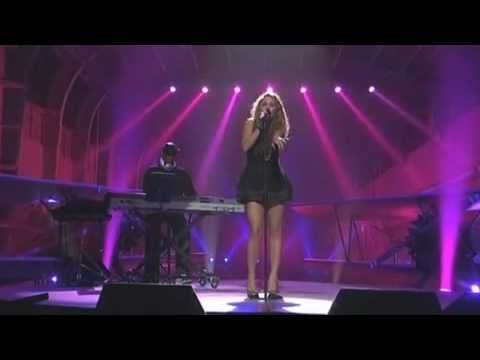 9 tags
Keeping Up with the Books: Life Lessons from a...
Howdy! As many of you may or may not be aware, I have been working for Professors Jui Ramaprasad and Genevieve Bassellier from McGill University this summer on some hefty research. Because of this I have been working like a dog devouring books about motivation, social media, the music industry, and pricing so that I can help those two fantastic ladies write a fantastic research paper -...
2 tags
I'm Looking for a Video!
Wanted: Scarlett Johansson on Saturday Night Live's "Super Sweet Sixteen" broadcast. Reward: Love for life. 
3 tags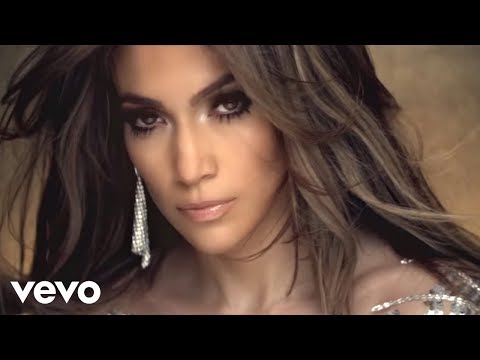 6 tags
HELP! SEARCHING FOR SONG TITLE
So as I sit in Starbucks this lovely Friday morning learning about the coding of market research questions, which is clearly ever so enthralling, I heard a song that I thoroughly enjoyed. After the song was over, I tried asking the barista what the name of the song was, only she had no idea what she was talking about and gave me the wrong song title - and I need your help. This is what I know...
2 tags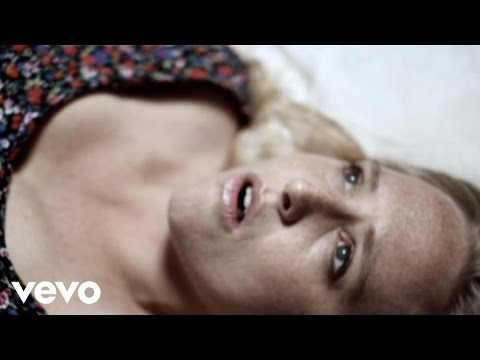 4 tags
A Cry Out To Christina Aguilera
This morning, three cuts from Christina Aguilera's fourth studio album, Bionic, leaked onto internet sites all around the world. As a fan of this Genie from a bottle, I took a look at these tracks, only to be immensely disappointed. I do enjoy "Not Myself Tonight", Christina's first single, a fair bit, however "Bionic", "I Hate Boys", and...
Dirpy - YouTube to Mp3 Converter and Video... →
EPICNESS.